Basketball players of Anadolu Efes team finished their health Check-Up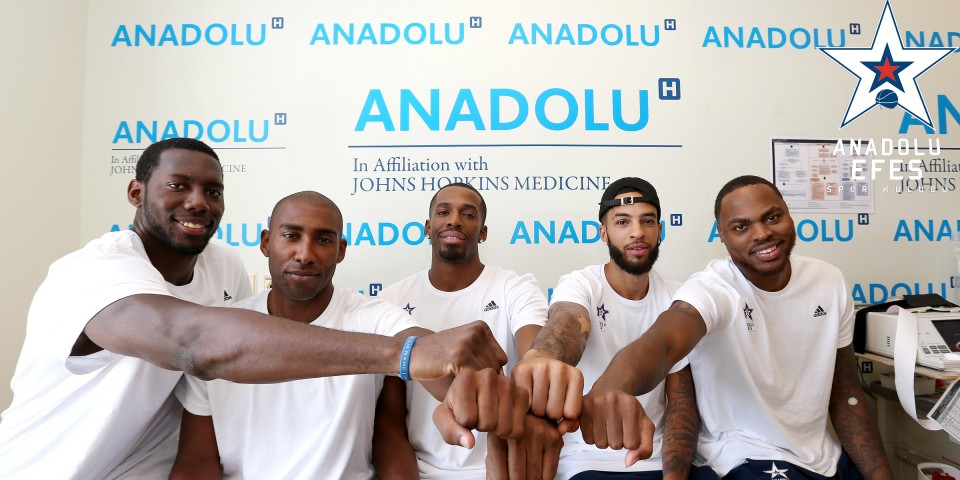 Foreign players of the basketball team Anadolu Efes; Jayson Granger, Bryant Dunston, Derrick Brown, Tyler Honeycutt and Deshaun Thomas underwent a health check at Anadolu Medical Center on Friday, August 19.
Under the supervision of Suat Kuruçay, team trainer, players took cardio stress test, examinations with otolaryngologist Prof. Mustafa Kazkayası, ophthalmologist Prof. M. Sarper Karakucuk, general surgeon Prof. Fatih Ağalar, cardiologist Assoc. Prof. Ertan Ökmen, orthopaedist Prof. Ahmet Kıral and completed the check-up with various blood tests.
Thomas Heurtel, who plays now for the French national team at the Olympic Games in Rio, will soon start practicing with our team after finishing his medical examinations and tests.